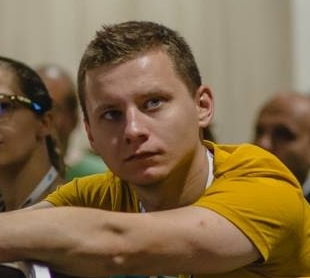 Patryk is a self-learning generalist. First tester in the software consulting company Consileon Polska, who uses Rapid Software Testing and Modern Testing approach to business, software and people. More than anything else, he enjoys learning new things and sharing new knowledge with others. When not solving software-related problems for sure he can be found in the local climbing gym solving some boulder problems.
Panel dyskusyjny – Discussion panel
Modern Testing – Antidotum na klasyczne problemy projektu czy kolejny buzzword?
Dodaj te wydarzenie do kalendarza Google
Jako zespoły developerskie dostarczamy wartość, kiedy wypuszczamy nową wersję kodu dla naszych klientów. Sam proces może być różny i zależeć od wielu czynników. Dla niektórych zespołów nowy release może przebiegać bez problemów. Dla innych w najgorszym przypadku może to oznaczać dni, jak nie tygodnie, testów regresyjnych, a to wg klientów samo sobie nie dostarcza wartości. Jak możemy ulepszyć proces, który jest konieczny ale dla klienta zawsze jest za długi? Na pewno, trzeba znaleźć i usunąć wąskie gardła (ang. bottlenecks) na naszych projektach. Coś, co może w tym pomóc jest Modern Testing.
Modern Testing – Antidote for the "traditional" project problems or another buzzword?
As a development team, we are providing value to the customer when we ship newer code changes. This process can vary based on a lot of factors.
For some teams, the new release could be a walk in the park. For others, this could be a road that takes days, if not weeks of regression testing which from a customer standpoint does not bring value itself. How can we change and improve the process, which is necessary and too slow for everyone?
Surely, we need to find the bottlenecks in our projects and something that can help us with that is Modern Testing and its principles.
In the Panel:
I would introduce to the audience what is Modern Testing and its difference with traditional testing approach
With participants, we would dig down to all of the Modern Testing principles and discuss their value and applicability to their projects and teams.