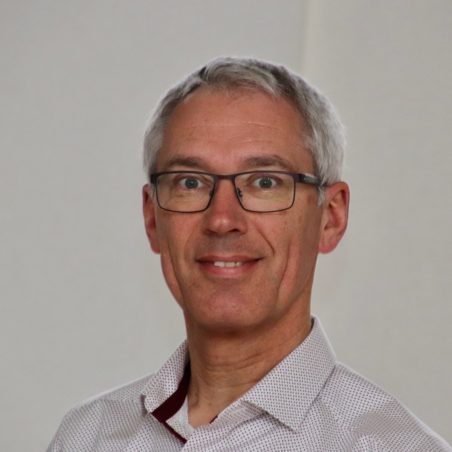 Rik Marselis is principal quality consultant at Sogeti in the Netherlands. He is a highly regarded presenter, trainer, author, consultant and coach who supported many organizations and people in improving their quality engineering & testing practice by providing useful tools & checklists, practical support and having in-depth discussions. His presentations are always appreciated for their liveliness, his ability to keep the talks serious but light, and his use of practical examples with humorous comparisons.
Rik is an accredited trainer for TMAP, ISTQB and TPI certification training courses, but also he has created and delivered many bespoke workshops and training courses. For example, on quality engineering and on Intelligent Machines and DevOps testing.
Rik is a fellow of Sogeti's R&D network SogetiLabs. These R&D activities result in presentations, books, white-papers, articles, podcasts and blogs about IT in general and quality engineering in particular. He is a co-author of the TMAP book "Quality for DevOps teams" and contributor to the www.TMAP.net body of knowledge for quality engineering & testing.
Warsztat – Workshop
Test design for processes or code with path coverage (a technique that ISTQB doesn't teach you)
Add the event to Google Calendar
This half-day workshop is dedicated to structured test design with one specific coverage type: Path testing.
This test design technique is very useful when testing business processes, for example in an acceptance test. But it can just as well be used for unit-testing, to have good coverage of program code. The test cases that you create can be proven to test every path. And if you want to achieve better coverage (also called a higher test-depth-level) you can test all combinations of 2 (or 3 or 4) consecutive paths.
Path testing is one of the 16 test design techniques described in the www.TMAP.net body of knowledge for quality engineering & testing. It has always surprised me that the ISTQB world hasn't picked up on this technique. So, you may never have heard of it before, and yet it's elegant and after you've tried it 3 times (during this workshop) it's easy too.
Is this technique effective and efficient? Yes! One day I was coaching a test team and they created their tests "experience based". They had 32 test cases. With path coverage I created 23 test cases and could prove that I had a higher coverage!
What test basis do you need? A business process flow or a program flow is all you need.
In this half-day workshop you'll experience how to apply the process cycle test to cover paths and combinations of paths and thus make a comprehensive testset that helps you to investigate the quality of a system with just enough test cases. Of course, we'll start with some simple examples. At the end of the tutorial you'll be able to create test cases for a life-like business process, so you can apply this technique in your day-to-day operation.
What should you bring to the workshop / prepare:
laptop (1 laptop for each group of 2-3 people)