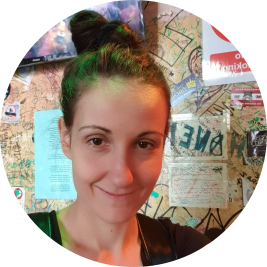 Lead product designer with 13 years of experience internationally, professionally designing FinTech products, websites, e-shops, mobile applications and company brands.
Currently leading a team of designers for an InsurTech business, teaching & mentoring best practice for UI/UX, maintaining brand consistency across all products and developing cross functional team brand alignment.
I find passion in teaching and mentoring in my current lead role and am greatly fulfilled with the work that I do. I am an artist at heart, animal and nature lover, who is always looking for my next mountain adventure.
Women Leadership in Design Area – discussion panel
The focus of this panel is the lack of women in leadership roles specifically in the design industry and discussion as to why there is only 11% of female leaders in this space globally, I will raise my personal obstacles and challenges in this industry as a basis of experience and the mindset I needed to achieve to reach a leadership position in a predominantly male led environment.
Język prezentacji: polski(Polish)/angielski ( English)
Poziom słuchaczy wszyscy: wszyscy (all)