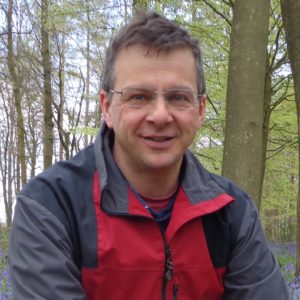 Julian's been actively involved in many aspects of testing and development of software globally; including roles at many innovative and successful tech companies across a wide range of industries.
He's a long-term contributor to opensource apps (including Kiwix for Wikipedia) and test automation including Selenium and several test automation frameworks for mobile apps. He's co-authored several books including the highly successful Mobile Developer's Guide to the Galaxy, the Mobile Analytics Playbook, and wrote an early book on test automation for mobile apps. He's undertaking PhD research to explore ways to improve the testing and development of mobile apps using analytics.
A critical approach to using analytics for testing
Two key related questions for software testing are:
How well are we doing?

How can we improve our practice and the product?
We will explore both these topics in this keynote based on real world examples experiences of the testing community in using and applying analytics data to help test mobile apps.
Analytics are freely available to testers and they can usefully complement other information gathered during testing.  What information can we extract from analytics, and can we trust them? Who should test these foundations and how? What would happen to our testing if the analytics and other tools we trust to help us have flaws?
This talk examines the behaviours and differences of using several software analytics tools based on experience and 'common sense'. What are some of the effects of using these tools on users, engineering teams, and businesses? And, what do the lessons from testing these tools can we take into our use and reliance on other software tools?
To improve we must measure and practice our craft.
Język prezentacji (Presentation language): angielski (English)
Poziom słuchaczy (attendee level): wszyscy(all)