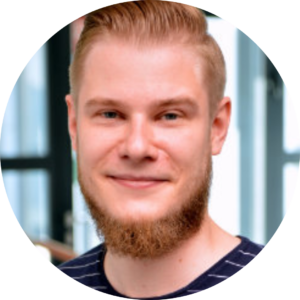 Believes in holistic approach to software development, that's why testing and quality assurance are only few elements he's interested in. He likes to automate not only tests, but also any mundane and repetitive work that gets in the way of his team. Loves to continuously improve and experiment with new approaches, ideas and tools. He has allergy for following blindly processes.
Currently works at Cognifide as Principal QA Engineer and Technical Lead, where he's leading project teams and taking care of test automation community. One of the maintainers of open-source framework, Bobcat. Co-creator of DevOwls.io project (and DevOwls News on YouTube). Blogs at automatingguy.com.
In his free time from code, reading and writing, he relaxes by playing video games/watching TV series/movies/reading books with his 2 cats and wife.
Who's your plumber? About delivery pipelines
Can you draw the architecture of your application? Does your delivery process support quality? Does the way your team makes deployments get the same attention that your application gets? Who checks your build or release process? Who takes care of your delivery pipeline? Who is your… plumber?
Have you answered 'I don't know' to any of the questions above?
Język prezentacji (Presentation language): polski(Polish)
Poziom słuchaczy (attendee level): wszyscy(all)
"Automators, assemble!" – panel ekspercki
Język prezentacji (Presentation language): polski(Polish)
Poziom słuchaczy (attendee level): Zaawansowany (Advanced)